Our Team
The Panther Team
Jacky Chan
President, CEO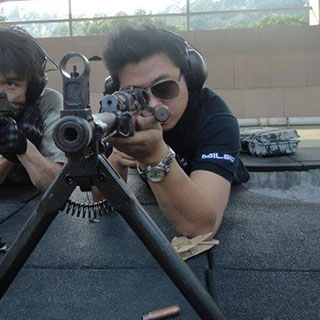 Jacky's Profile
Mr. Jacky Chan played his first paintball & airsoft game in Canada at the Panther field back in 1996. As the Co-Founder/CEO of MILSIG.CA and a pioneer in the Airsoft industry, Jacky has taken major part in introducing and popularizing Airsoft in Canada since 1998 and spear-headed the Magfed paintball movement.  With extensive business experience and involvement in multiple industries, Jacky is thrilled to bring new elements and exciting leadership to the new Panther Adventure Park and continue the expansion of what has always been his favorite boyhood playground!
Stanley Lam
CTO, IT Director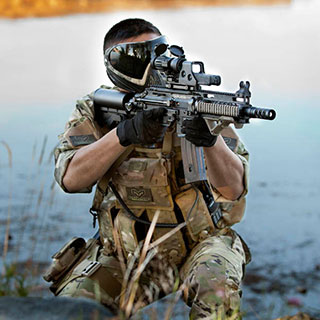 Stan's Profile
Stanley Lam, call sign "Stanbo", is born and raised in Vancouver, BC and got his very first airsoft gun in 1992. He played his very first game of paintball in 1998 at Panther Paintball and has been a huge fan of shooting sports and firearms ever since he was 8 years old. He founded Planet Airsoft.net, an airsoft blog, when he was still in high school and co-founded MILSIG Paintball Canada Ltd. in 2007 with his long time friend Jacky Chan. In 2014 he co-founded HonorCore Industries, a magfed paintball brand and is now a co-owner of his home field, Panther Paintball. Stan is responsible for all the IT Infrastructure, Web Development, Graphics Design and Marketing Material for all 3 companies. When he's not working, he's either training muay thai kickboxing, riding his motorcycle or hanging out with his buddies.
Matthew Chiu
CFO, Director of Business Development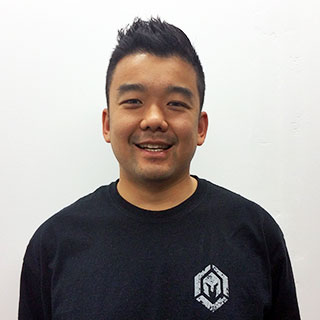 Matthew's Profile
Matthew believes that staying positive and focused are the keys to building success. With his managing experience and his love for (the great outdoor/adrenaline/sports/adventures), he is determined to make Panther an unforgettable/enjoyable experience for you.
Edmond Fu
VP of Operations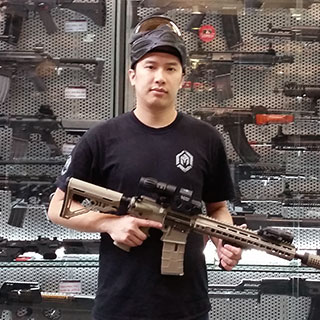 Edmond's Profile
Edmond studied and graduated in Airport Operations at BCIT and has been in the paintball/airsoft industry for 7 years. He is responsible for the overall operation, including analysis and improvement. He also takes care of the logistics department at the head office.
Felix Lai
General Manager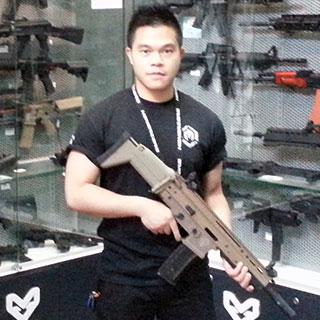 Felix's Profile
– Start playing airsoft at the age of 15 with Jacky
– Had worked in the hospitality industry for 4 years (Front office at a hotel and managing a restaurant)
– been working with MILSIG for 3 years as managing director
– specialize in teching the HORNORCOR marker and airsoft GBB pistol
Looking forward to work closely with our team and provide the best service and experience for our customers
Elliott Hart
Operations Manager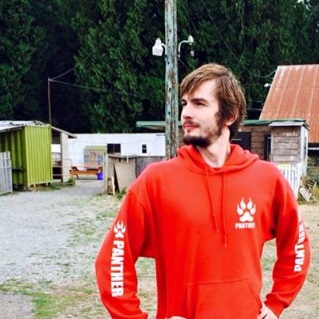 Elliott's Profile
I started at Panther the same time as Airsoft did, because our paths have been very intertwined, from the first rental guns at panther to my first gun bought at Panther, all come from Airsoft. My first gun bought at Panther was the G&G UMG plus that one gun from Call of Duty; you know that one gun that you used that one time it look like that one with a hand guard.
I find myself thinking about Airsoft more than I should at times and that may come from the many years playing. Whether figuring out the next step for a game or what would be a unique form of Airsoft entertainment, the environment at panther has fueled the creation of my personal team; Red Team. I value the team started at panther because it holds the same values, anyone can play until you choose not to and everyone is welcome.
P.S. Hi Laura!
Laura Wilson
Administration Manager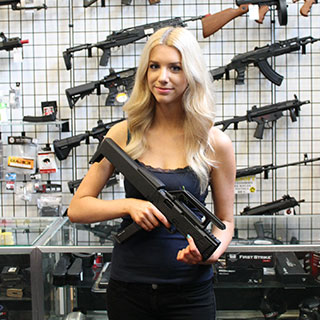 Laura's Profile
Laura played paintball for the first time in 2012 and has been part of the airsoft community since it began here at Panther. Additionally, she is known as the true commander of Red Team. Her favourite airsoft gun is a Scar-L and she enjoys acquainting herself with player's dogs. She looks forward to what the future holds for Panther with the expansion of Panther Adventure Sports Park. P.S. Hi Elliott!
Zach Anderson
Referee / Operations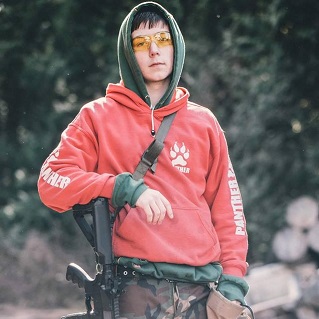 Zach's Profile
Zach has been a part of the Panther community for years. Starting off as a paintball player but quickly transitioned to the Airsoft scene. You can find him at panther almost every weekend and if he's not working he's probably here playing or helping out. Zach is very proud to be a part of such a wonderful group of friends and to call panther his home away from home.
P.S. Hi Laura
Devin Dhillon
Airsoft Technician / Operations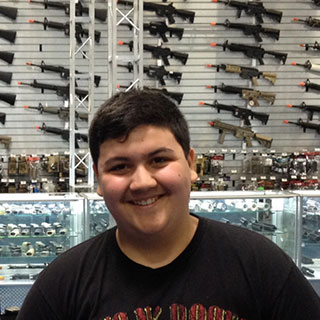 Devin's Profile
Hey there, I'm Devin "Encyclopedia" Dhillon. You may know me as "that one airsoft tech who talked your ear off for an hour". I've been a member of the Panther airsoft community since 2013 and I've loved every moment of it.
I got my start in airsoft by using the guns and kit as props in film making in 2010. Over the years, I grew an immense passion for playing airsoft along with fixing and upgrading airsoft guns. I have been teching for as long as I have been playing, working on countless guns over the years. Airsoft, or "BB Wars" as I and many others affectionately refer to it as, has become a very large part of my life. There are very few things that I love more than aiding in the growth of the airsoft and paintball communities as a whole.
Hope to see you out there, soon.
Favourite Rifles: VFC XCR, KWA G36K, A&K ACR, G&G Combat Machine Series
Brayden Soriano
Referee / Operations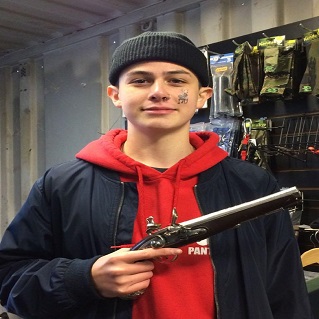 Brayden's Profile
Brayden's life changed forever in the summer of 2014, when he attended his first airsoft night game. Brayden realized he had a huge passion for airsoft and wanted to pursue his new found interest. Brayden started playing and volunteering at Panther as often as he could. Due to his dedication and passion to Panther, Brayden was offered a job in the summer of 2015! Brayden's favourite airsoft guns are the Tokyo Marui Glock 17, A&K PKM, and his newest addition to his airsoft gun collection, the Ares Amoeba AM-013 (Honey Badger). In his spare time Brayden enjoys Snowboarding, urban exploring, and canvas graffiti art. Brayden looks forward to continuing his adventures with the Panther team!